Our Culture
At Bethel Farms, we cultivate a supportive, collaborative, family-like culture that motivates our team members to give their best and realize their full potential. New ideas and an innovative spirit are welcomed and appreciated. Our relationships are built on trust, mutual respect, open communication, and a shared sense of purpose. We value our team members for their unique strengths and contributions and the integral role they each play in the overall success of our business.
Employee Spotlights
Jose, Mechanic

"My role in Bethel is diverse. I am a mechanic, but also a heavy equipment and machinery driver at the farm. I am most impressed with the company on how dedicated and caring it is with its employees. One of the things that I most enjoy is the Christmas party where we all gather to eat and play games. One thing that my coworkers don't know about me is that I like to cook".

Bibiana, Mower

"I am currently a mower in Bethel. It makes me happy to know that what I do is important, and that it is noticed by the customers and valued by the company. Our customers are very important for us. It is our mission to provide high quality grass. Quality is what I go for when keeping the grass looking the best".

Roberto, Harvest Supervisor

"Bethel is my second home. I've been working with the company for more than 22 years. I've been treated like family since day one. The company offers opportunities of growth and development. I am involved in different projects which help me do something different every day. Painting cars and mechanic are some of my favorite hobbies."

Odabia, Warehouse Lead

"One of the things that I liked when I started working for Bethel Farms were the benefits they offer to the employees. I think they are good benefits with good coverage. We have several events through the years, like: "The Women's Conference", "The Fall Fitness Challenge", and "The Vision Meeting". My favorite event was "The Fall Fitness Challenge". This event made me feel motivated, and it made me want to be more active and healthy. In my free time I like to decorate for family activities and work related events."
Our Benefits
Health

401k

PTO

Holiday Pay

Family Oriented

Employee Training

Workplace Celebrations

Employee Incentives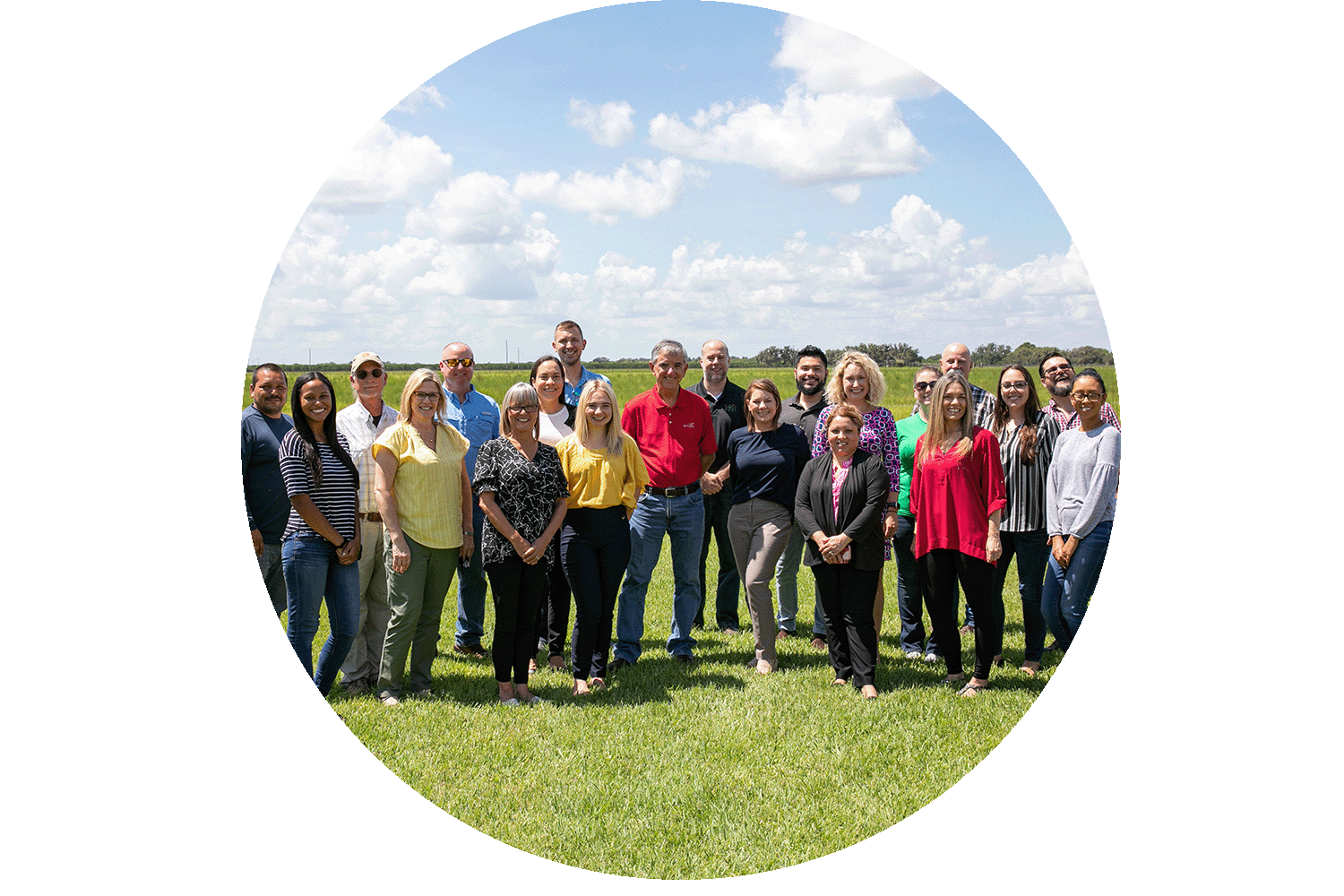 Careers
As we continue to grow, we look for talented individuals with the drive and passion to grow, develop and succeed. Grow with Us!
Join the Bethel Best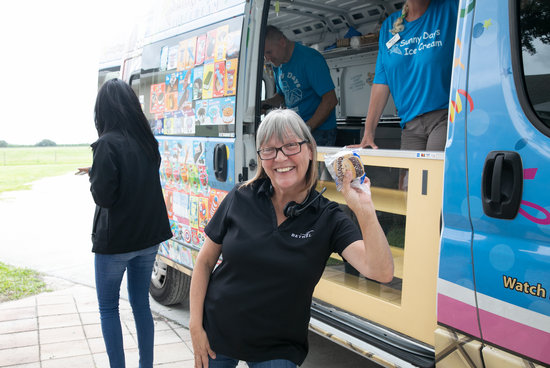 Ice Cream Truck
Bethel was thrilled to show their employee appreciation with a nice treat. The 'Sunny Days' ice-cream truck served each Bethel Farms employee with delight!
Women's Conference
Bethel was excited to host a leadership conference for our female team members. The women received insight and collaborative coaching from speaking professional and author, J. Lenora Bresler . We are grateful for these wonderful women and glad they were able to personally and professionally grow.
Spooky Costumes
Each Halloween, the Bethel team dresses up in their favorite costume. Those who do not dress up get to vote for their favorite.
40 Years of Service
Owners, Will and Kim Nugent were celebrated for their 40 years of service at Bethel Farms.
Milestone Celebrations
1,000 Days Accident Free
Our drivers accomplished a tremendous goal of 1,000 days accident free. Bethel is proud to have a great team on the road.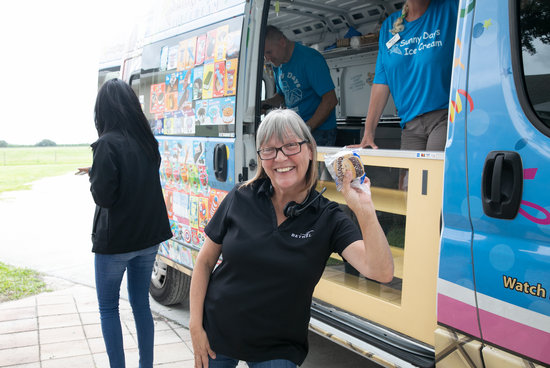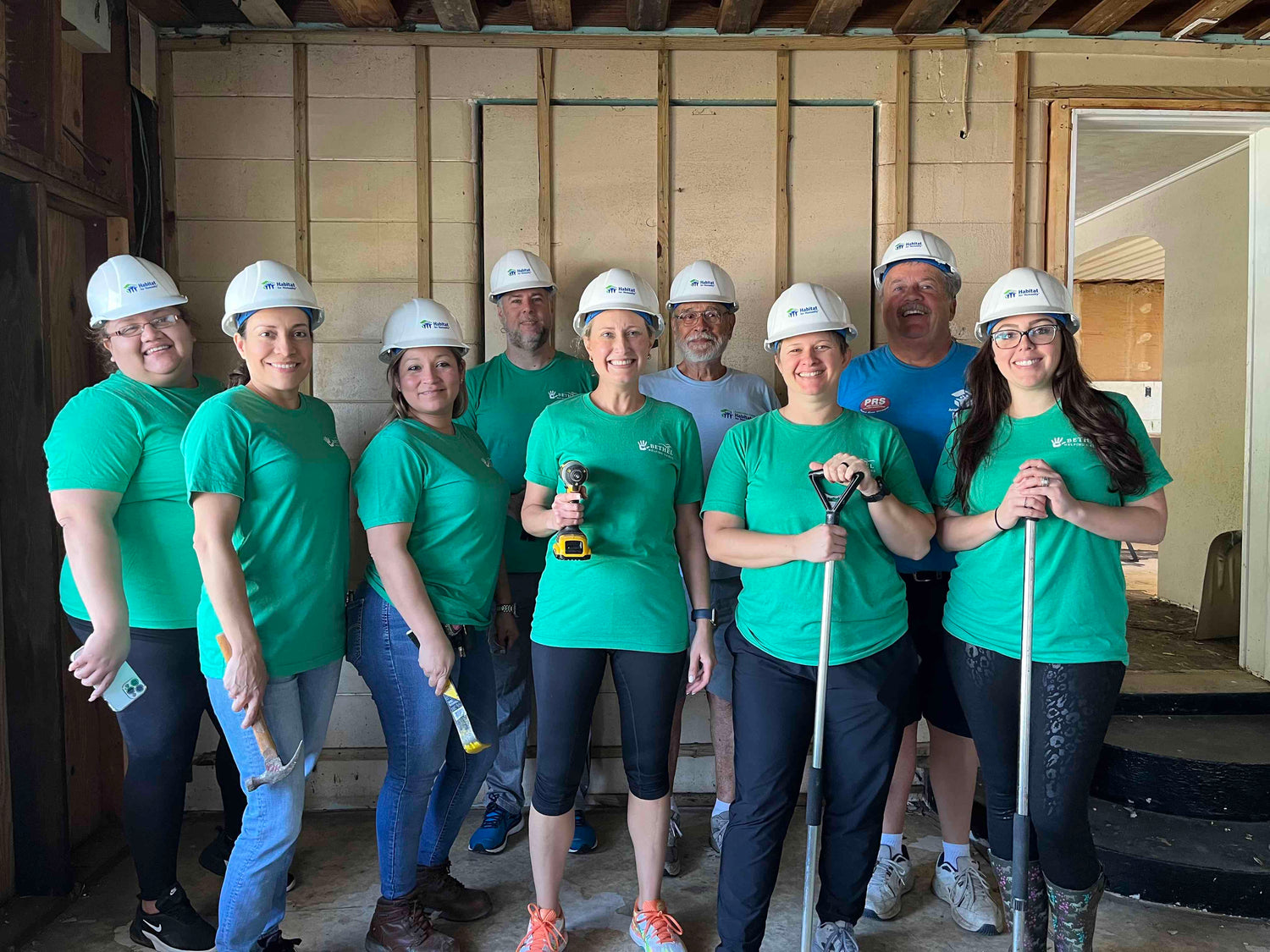 Bethel's Helping Hands
As one of Bethel's core values, service is focus for each team member. Bethel created "Bethel's Helping Hands" as a way to have an impact on our local community. Our latest initiatives include working with Habitat for Humanity and Gator Wilderness Camp.