Seville St. Augustine
About Seville

Seville has a beautiful rich, dark-green color and a shorter, narrower leaf blade that give it a distinctive plush appearance. This product is a 400 sq. ft. pallet of Seville sod.

 

This semi-dwarf variety has excellent horizontal compact growth, which requires less mowing than other sod types. Seville also has superior cold tolerance, which means less hassle in the winter months and better color retention, with quicker recovery. Along with surviving the cold with less worry of damage, Seville is very tolerant to shade, but still manages to thrive in areas with a lot of sunshine. Seville will bring your lawn years of color!
Product Details

Product is a 400 square foot pallet of sod. We deliver curbside only. Driver cannot place sod pallets anywhere else.
Care Summary

ST. AUGUSTINE 

Mow Height: 2.5-4.5 inches 

Water: 1 inch per week (once established) 

Fertilize: Early Spring, Late Spring and Fall
Installation & Care Guide

PREPARATION

Prepare the soil by loosening 4 – 6" deep, removing any debris. Level the
area with topsoil and smooth with a rake. Pre-irrigate the surface the evening
before sod installation. It is essential the sod is not installed on a dry
surface. Flag sprinkler heads to prevent covering the irrigation

Quick Tip: Gently touch the soil with your hands, if grains of soil
stick to your finger pads, you are good to go!

SOD INSTALLATION

Lay sods just like bricks, in a stagger pattern. Line the seams next to each
other, creating no gaps. Make sure the pieces are in contact with soil as much
as possible.

Begin to water right away to start

establishment and prevent drying out.

POST CARE

Watering

Water is key when it comes to a new lawn.

Installation Day: The ground should feel soggy as you step on
it; water, water, water!

First 10-14 Days: Water multiple times a day for short
intervals. Depending on the weather, 2 to 6 times a day for 4 to 6 minutes at a
time

Once Established: 1-2 inches a week. Irrigation is required as
often as it takes to avoid stress. Stress means dried out, crunchy or wilted
turf. Watering is a site-specific need and varies widely.

Mowing

At the 14-day mark, your lawn should be rooted and ready for the first mow.
Be sure to check by pulling gently on the sod; do not mow if it comes up.

Preventative Maintenance

Fungicide

A contact/systemic fungicide application should occur within 24-48 hours
after installation. This will help avoid install stress. After first
application, a follow up application is recommended according to product

labels.

Herbicide

Wait a minimum of 14 days after installation before applying any herbicide
to any turf. Assuming you are supplying your new lawn with enough water then
your grass should be rooted down 2 weeks post install.

Fertilizer

Wait 30 days to fertilize your yard, you are then able to apply a dry
granular fertilizer according to the label instructions.

At just over a month old your new grass is still
establishing its root system. To expedite the rooting process, apply a dry
granular fertilizer, we recommend Scotts® Southern Turf Builder granular
fertilizer at rates recommended on the instructions on the bag. With more roots
comes better moisture and nutrient transfer throughout the plant and an overall
healthier stand of grass. Establishing a new lawn is a slow process, so be
patient.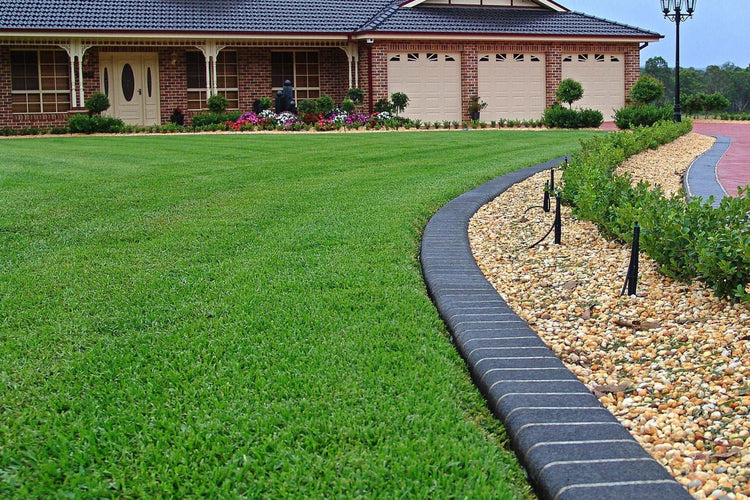 Product Details
Shipping Info

Product is a 400 square foot pallet of sod. We deliver curbside only. Driver cannot place sod pallets anywhere else.
Return and Refund Policy

All sales are final. We do not accept returns on sod.
Testimonials
Been working with Bethel for 8 years now. Phenomenal customer service and support. Highly knowledgeable in all things turf.

Tang
So appreciated the service from Bethel Farms. They worked with me to deliver it when I need it and the sod was wonderful quality. Thank you so much.

Walt
Love the place,service is good 👍

Author's name